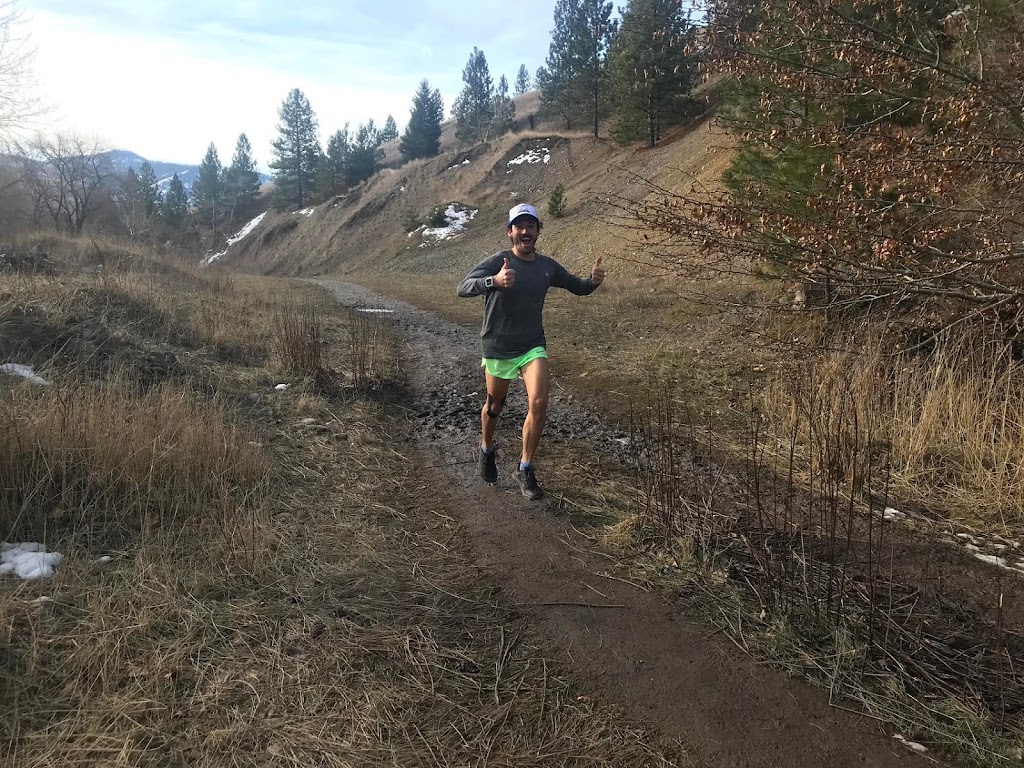 Almost exactly five years ago, I stood somewhere west of Butte on an I-90 on-ramp under the blistering sun. My thumb had been stuck out for hours, and I desperately hoped someone would pick me up. I was hitchhiking 500 miles from West Yellowstone, MT to Challis, ID to race in the River of No Return 25k. Heading into my senior year of college in northern New York, I spent the summer hitchhiking to trail races across Montana and Idaho. After River of No Return, some guy from Missoula offered to drive me back to town. As luck would have it, "some guy" was Jimmy Grant, co-founder of Montana Trail Crew. Jimmy and I chatted for hours and I learned about the work that MTC does and the Missoula running community. I could hardly believe there was a group of passionate trail runners like that in existence. Jimmy probably didn't know it at the time, but he inspired me to keep trail running and make more of an effort to give back to my community. Fast forward a few years, and I was tired of moving around all the time after a few years of working seasonal biology jobs. I decided I wanted to move somewhere with great access to trails, and immediately recalled my drive with Jimmy and the incredible trails of Missoula.
The trail running community in Missoula is special. The moment I moved to Missoula a year and a half ago, I was welcomed into the ranks of trail runners with open arms. There was constant encouragement to show up to group runs, hop in races, and volunteer with MTC and RWM. Not to mention that it felt like I had an entire world of new trails to explore. The vast trail networks around Missoula were wonderfully overwhelming at first. But as I trained for big races in the spring and summer, I began to figure out where to go for the best wildflowers, which were my favorite strips of technical trail, and how to not get lost at Blue Mountain. The cornucopia of trails started to make sense, and Missoula felt more and more like home.
I don't think there is a better place in the world to be a trail runner than right here in Missoula. Yes, we have one of the best "I ran from my front door" trail systems in the country. But we also have the best people. It's rare I go on a run and don't see a friend or stranger that gives me a big wave and "hello!". Everyone passes each other with a smile or encourages you as you climb up Mt. Sentinel. There is a sense of camaraderie on the trails here. Perhaps we're all just excited to be outside enjoying some fresh air in our lungs and dirt under our feet. I moved to Missoula in large part because of the trails. It was a place I could pursue running with a bit more purpose and intention. What I wasn't expecting was to fall in love with the people and community here. I came for the trails, but it's the people that made me stay. Now given current world events, I've been seeing so many more fresh faces on the trails, and I can't help but smile. They may just be out trying a new hobby, but little do they know there is an amazing community waiting to welcome them with open arms. I couldn't be happier to have stumbled into the Missoula trail running community, and I couldn't be more excited to watch it continue to grow and flourish.