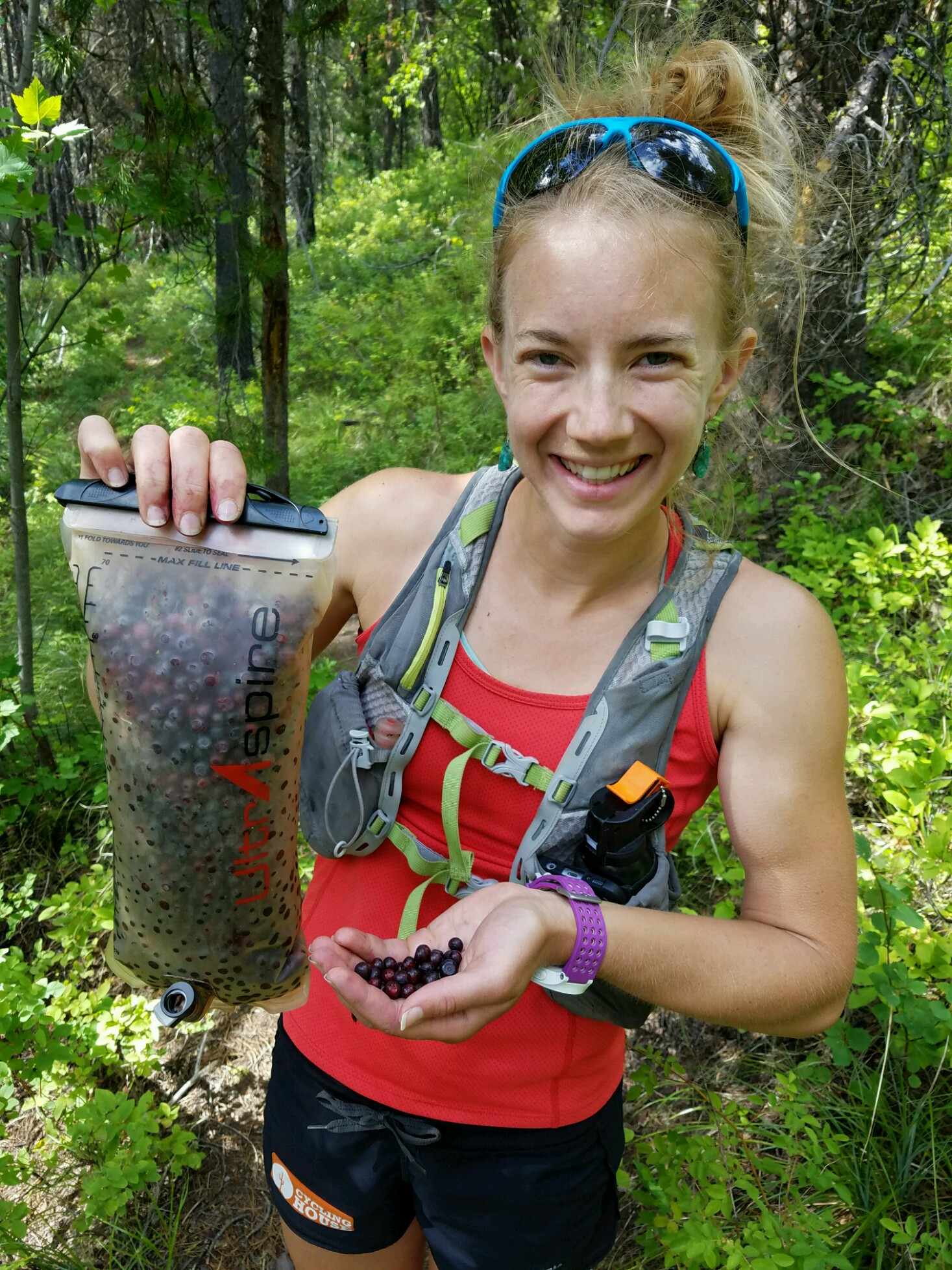 Where are you from? What brought you to Missoula or kept you here?
I was born and raised in Flagstaff, Arizona, the Missoula of the Southwest. The UM School of Physical Therapy initially attracted me to Missoula, while the welcoming community and surrounding mountains sealed the deal.
When did you start running and why?
I was a pole vaulter and triple jumper in college, and was the girl in track who hated to run. It turns out that pole vaulting is not a very accessible sport, and in my early 20's I knew I needed to find another mode of exercise. Some of my best friends growing up were cross country runners, and they continually raved about how much they loved it. I started forcing myself onto the treadmill every day, and eventually found my way outside where I have been running ever since.
Roads, Trails, or both?
The trails are my heart and soul. They wind around, give great views, simultaneously challenge and reward, and make me dance while I run. That said, I can understand the satisfaction of rhythm on the roads. As long as there is promise of a trail somewhere along my run, you can find me on both.
You've done some big runs lately! What is your advice to a new runner who wants to work towards longer mountain races?
To me, working toward longer mountain races is about patience, trust, and perspective. Especially for a new runner, or someone who isn't accustomed to being out for more than a few hours at a time, it is important to remember that building endurance and stamina takes time, commitment, and gratitude for the simple ability to run (and hike…there is usually a lot of hiking). When I am feeling downright miserable during a run I have to remind myself to be patient. Every run is not going to feel good, and for me long days in the mountains are about cycles of feeling tired and then feeling great (and then tired again, and then great again!). Trust that you will endure the rough times is key to making it through a long day.
What is your go to tracking method for your runs? What data is most important to you?
I use a Garmin 620 GPS watch and basically care about distance and time. Every now and then it is fun to look at elevation gained, but I am generally more in tune with the quality of my miles rather than the quantity (that's a trail nerd for you).
Do you run throughout the winter, or do you have another go to training method when its cold?
I have run through the winter the past few years, and some of the best runs of my life have been in blizzards. I like to mix it up, though, and also enjoy skate skiing, snowshoeing, and yoga when it's cold out. Inevitably, I will also spend at least a little bit of time hibernating each winter.
Do you have a pre-race meal, and/or ritual?
Honestly, no. I had all kinds of rituals when I was a pole vaulter, and I think this ended up psyching me out
more than helping me. I'll cover the basics of getting a good meal the night before (skip the spicy food…), eating something of substance the morning of, and running around for a few minutes to warm up before the race starts. Beyond this, I try to calm my nerves before a race, attempt to keep a good a perspective, and remind myself how lucky I am to have two feet that will take me fun places.
How about a post-race indulgence?
I always love ice cream, but I can't say that I save this only for after a race. You can find me and my husband, Forrest, at Big Dipper frequently.
What is your go-to cross training activity?
If I had to choose only one cross-training activity I would choose yoga because it stretches, strengthens, and helps my balance. Beyond that you can find me cross-country skiing, on my bike (mountain and road), trying to not drown in the pool, and hiking as my cross-training.
Finish this sentence: When I'm not running, I'm…studying for PT school or spending time with my husband, Forrest, and our dog, Zeno