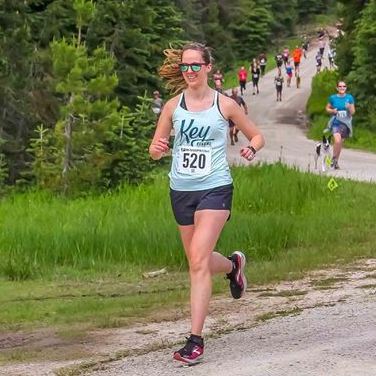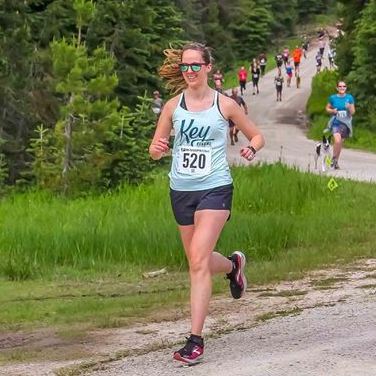 Huge thank you to Amber for all of her hard work and dedication as Race Director for Run Wild Missoula's Diva Day 5K.
Where are you from? What brought you to Missoula?
You may have heard of it as The Last Best Place in the Bitterroot; Darby, MT. I moved to Missoula in 2003 to attend the University of Montana.
When did you start running and why?
Started running when I was in grade school to participate in local runs. I was a multi-sport athlete growing up, and participated in Track and Cross Country. I grew up watching my older sisters participate in the sport as it was easy for a family with 11 kids to watch and you didn't need a sitter as we could play outside.
This is your second year as the Race Director for the Diva Day 5K. What are you looking forward to most for this year's event?
Seeing the excitement of the participants on race day. We are out there to support women of all ages and abilities, and have a great time while raising money for YWCA Missoula – this year's race beneficiary.
You had a pretty big PR at the Missoula Half Marathon this year, congrats! What advice do you have for other runners looking to achieve a tough goal?
Thank you! It took a lot of patience as I had some injuries to overcome the past few years. Working with Courtney Babcock also had a huge impact on my training and success this summer.
Some advice I would give is to remind yourself what your goal is; and when it gets tough or gets hard, tell yourself it's supposed to. Accomplishing a goal isn't always easy and when you set a big goal you have to work at it. Meet new people; join a training group, like the RWM marathon training class; running with someone makes the journey fun. And one last thing, work on strengthening your core and glutes.
Do you have a pre-race meal, and/or ritual?
Peanut butter. I'll add it to toast, banana, or make a sandwich.
How about a post-race indulgence?
Cupcakes! Usually from Bernice's Bakery. They are also great the night before a race.
If you could pick one place anywhere in the world to run, where would it be and why?
Well, I've never thought about it, and since you've asked this question I can't pin it down to one place… I just love to travel and explore via running. I'm going to Spain in October and can't wait to run there!