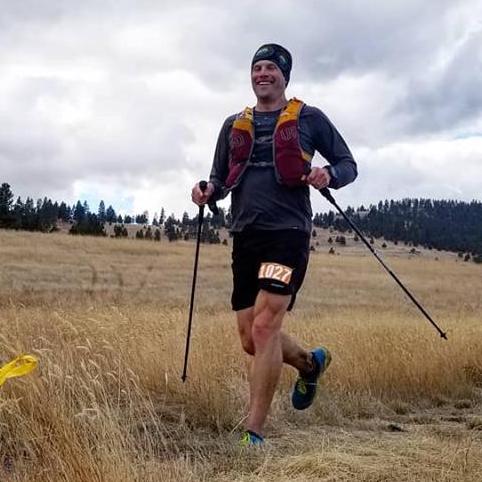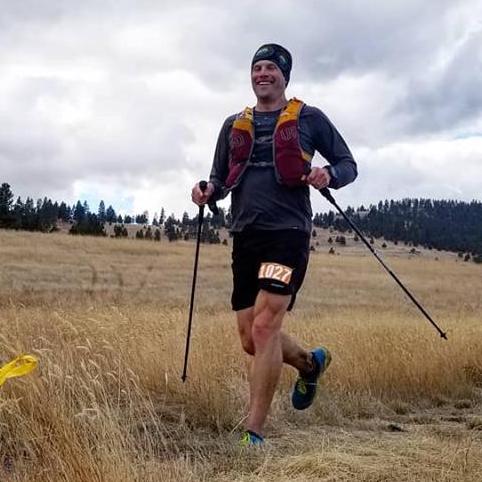 Huge thank you to Justin for all of his hard work and dedication as Race Director for Run Wild Missoula's second largest race, the Turkey Day 8K & 3K Family Fun Run.
Where are you from? What brought you to Missoula?
I was born and grew up in Portland, Oregon, then moved to Missoula in the early 1990s to attend the University of Montana. After graduating, I moved away for a few years for work, but returned in late 1999 and have been here since.
When did you start running and why?
I got my start in running late in high school in track and cross-country, but stopped through college and for several years afterward. What brought me back to it was running on a treadmill while rehabilitating an injured quad about 10 years ago and remembering how much I enjoyed it. I've gone from the treadmill to 5Ks, 10Ks, half marathons, marathons and now primarily ultras on trails.
This is your third year as the Race Director for the Turkey Day 8K & 3K Family Fun Run. What do you enjoy most about directing this event?
When Courtney Babcock passed me the baton, I didn't realize how much Turkey Day was growing – we're now at 1,200 to 1,400 runners between the two races each year and it's one of the largest races in town, which is exciting! It's a great way to be health-conscious over the holiday. I also very much like the fact that it benefits the Missoula Food Bank, bringing donations of food and funds as they begin their annual holiday drive.
You have had a year full of trail running and racing. What is your most memorable moment of 2018?
It has been a full year – 50K and 50-mile PRs, The Rut Trifecta with personal bests in all three events, first 100K. All memorable, but I'm fondest of starting a 50-mile "fun run" through the Bob Marshall Wilderness on Picture Ridge just after sunrise with friends new and old.
Do you run throughout the winter, or do you have another go to training method when it's cold?
I run outside all winter long – even in some negative temperatures. On weekends, I usually find support for getting out in the cold at Run Wild Missoula's Saturday Breakfast Run or with runners training for the Boston Marathon. We also have a stationary bike at home that I've used a couple of times.
If you could pick just one race to complete in 2019, which would it be and why?
I'm just starting to plan 2019 races, so not really sure yet – I raced in Moab, Utah, last year and am looking at returning for another event, Behind the Rocks. At some point, I'd like to go back to Iceland to do the Run Iceland stage race around the country or the Laugavegur Ultra Marathon, which passes through geothermal and volcanic areas of the southern highlands.
Photos courtesy Jesse Carnes & Votography Images