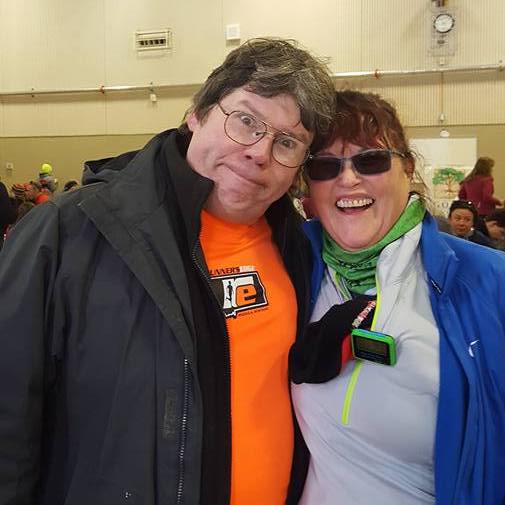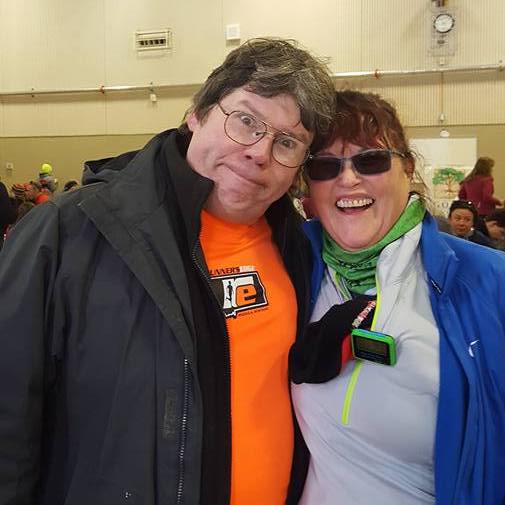 Where are you from? What brought you to Missoula?
I moved to Hamilton, MT from Yakima, WA in 1977 with my family during my senior year of high school. I just stayed and have lived on Hwy 93 ever since. I can't imagine living anywhere else, Missoula is home.
When did you start running and why?
I started running in 2006 to kick start a weight loss plan. Did you know that if you started in March, there was a 5k somewhere within 50 miles of Missoula every Saturday morning? That's what I did with my teenage daughters. They hated it at the time. The deal involved pancakes after, always! I finished in the very back of the pack, most times the finish was torn down and a few times there wasn't even a crushed paper cup left
In 2007, I trained for and finished the first Missoula Half Marathon. I found a "training plan" online and did all those miles by myself (ugh). Once was enough, I thought. After meeting Nathan Howard, he introduced me to the Galloway program and BOP Socials; life is much fuller now! We were married at the Light the Way 5K in 2014. Votography wedding photos are amazing!
We heard your goal/resolution for 2018 was to volunteer more – thank you! What is your favorite part of volunteering for Run Wild Missoula?
Volunteering is special to me. I'm doing my part to keep events inclusive for all abilities. Sweeping provides safety and comfort for the participants that might worry about being last (not possible, that's my job) or getting injured (we will call for assistance). The Galloway program is my home. I love the first run with the half marathon beginners in the back of the pack. They begin tentatively and finish the training season strong.
You have had a year full of running. What is your most memorable moment of 2018?
My memorable moment of 2018 was completing the Missoula Marathon course. Watch out, 2019 I'll be doing that on race day! Galloway training starts January 13th.
Finish this sentence: When I'm not running, you can find me…
I seem to keep myself busy – gardening in the spring/summer, stitching something in the evenings and reading late. Nathan has lots of adventures/road trips around Montana planned for vacation time. I'll be working full time for many more years, so staying fit is my main goal. Boxing-core classes at Ridge fitness are great cross training (my uppercuts, hooks, and crosses are improving).
Photos courtesy Julie Howard