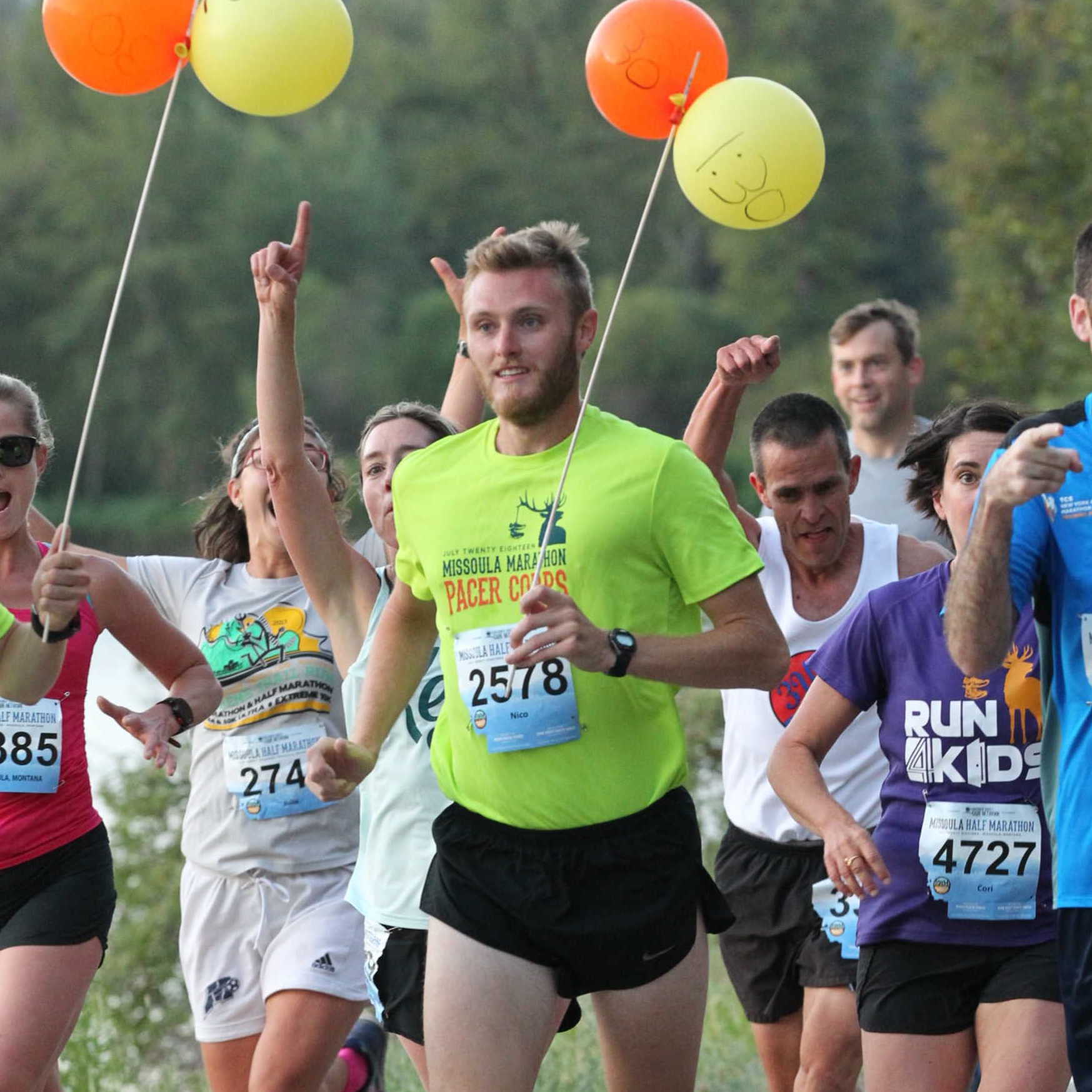 Where are you from? What brought you to Missoula?
I am from Chicago originally and went to college in New York. I moved to Missoula a few years after college because I wanted to live near mountains. I came out here to work a year as an Americorps VISTA and have since decided to stay to pursue a career as a teacher. I love it here in Missoula. It is such a special place and I can't imagine leaving.
What was the transition like from running collegiately to racing on the weekends in and around Missoula?
College running was a really cool experience, but it was admittedly stressful at times. I actually took some time away from running after college, but since moving to Missoula, it has been really easy to get back into it. There are great people to train with here and it has been nice to refocus my outlook on running. Now I just run because I love it.
You won Montana Cup outright for the second year in a row, and had a great race recently in Spokane at the USATF National Club Cross Country Championships, congrats! What keeps you motivated to continue to compete at a high level?
I think about competition very different than I used to. For a long time, I primarily worried about beating other people. That began to become a really stressful way to think about racing because I began to worry about things I couldn't control. Now I try my hardest not to think about anything except pushing myself. Thinking about competition that way has largely taken the stress out of racing and has really helped me enjoy every experience.
Your significant other is also a competitive runner, what is life like at races for the two of you?
So, I spent the last several questions saying that I am less stressed about running now than I was in college, which is true. That being said, I still get way more stressed than the average person. Katy typically does a really good job of calming me down. She is definitely the rational person when we are both racing.
Do you have a pre-race meal, and/or ritual?
As long as I have a cup of coffee and something simple, like pop tarts, I am good to go. Also, I like to meditate and listen to folk music before things get going.
How about a post-race indulgence?
My first 50k was in Wisconsin and afterwards I got two things that I can only get in that state: fried cheese curds and a Spotted Cow beer.
If you could pick one place anywhere in the world to run, where would it be and why?
For me the question would never be "where?", but rather "with whom?" My college cross-country team was the funniest group of people that I have ever met. Every second with them I find myself laughing. I would rather run with them on the most boring running route in the world than run alone in the coolest place ever.
Photos Courtesy: FinisherPix & Jesse Carnes