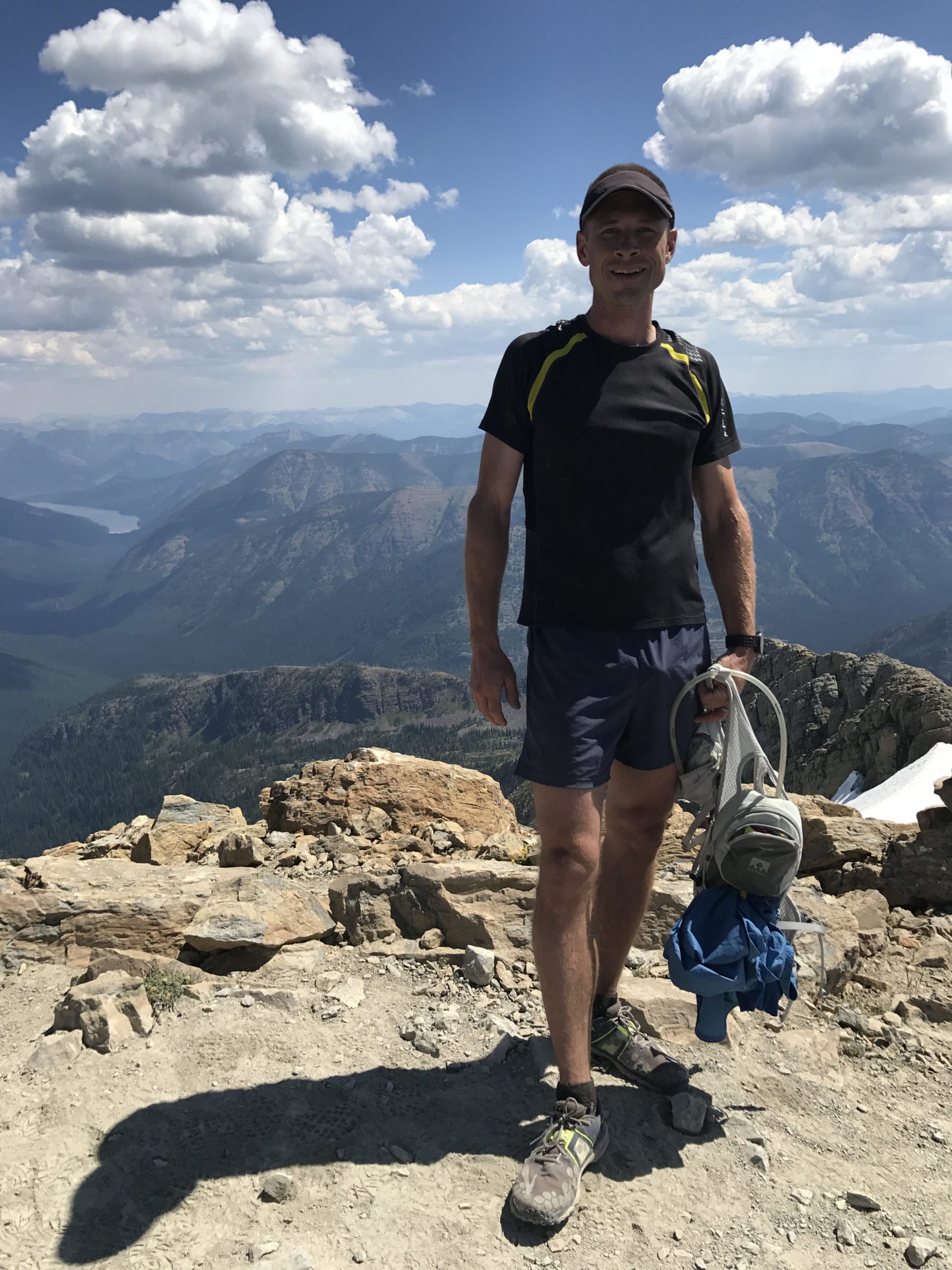 Huge thank you to Darren for all of his hard work and dedication as Race Director for Run Wild Missoula's third largest race, the Run for the Luck of It!
Where are you from? What brought you to Missoula?
I am from Indiana, Pennsylvania, which is a nice little college town in the western part of Pa. The forests, mountains, and a family connection brought me to the Swan Valley as a young adult. Since then, I have migrated a little closer to town. Work, the arts, sporting events, and the fun culture bring me to Missoula.
When did you start running and why?
I became a dedicated runner later in life, around the age of 35. I started running for many reasons, the most prominent of which were to create a healthier lifestyle for myself, and to spend more time with my wonderful wife, Kim, and my border collie, Fiona – they are both avid runners. I kept running, because I found that I really like the time to think, the stress relief, the physical challenge, the time spent with friends and loved ones, and the feeling of accomplishment after a race or challenging run. The wonderful places that trails and roads take me on my runs is the icing on the cake.
This is your second year as the Race Director for the Run for the Luck of It!. What you you enjoy most about directing this event?
I really enjoy the whole process as race director, but my favorite part is all of the happy faces as the runners cross the finish line. It's nice to be able to contribute to an activity and event that brings so much satisfaction to such a wide spectrum of people.
If you could pick one place anywhere in the world to run, where would it be and why?
That's a really tough one, and it's a toss up between New Zealand and Iceland. Today, it's Iceland – that Laugavegur Trail looks like a lot of fun. The Icelandic Highlands have some pretty spectacular scenery, glaciers, hot springs, and volcanoes. Those expansive landscapes are just amazing. It looks like a magical place to run.
Complete this sentence: When I'm not running, I'm…
Loving my life in Western Montana. Whether it's helping someone buy, sell, or build a house; coaching the Seeley Lake Cross Country Ski Team; volunteering with organizations I am part of; or, spending quality time with my wife – there never seems to be a shortage of fun and interesting things to participate in.