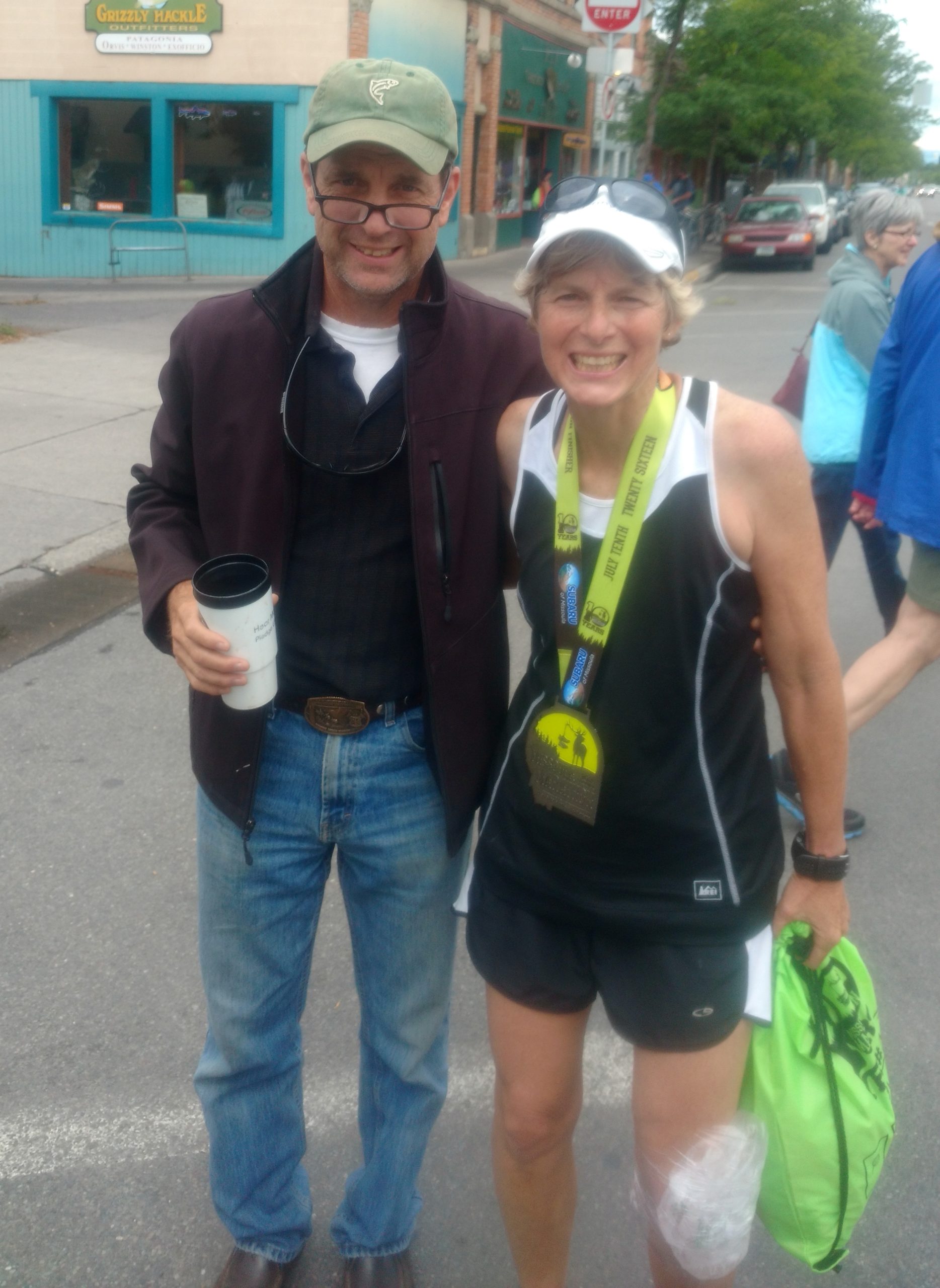 Where are you from? What brought you to Missoula?
I grew up in rural Virginia and Pennsylvania and came to Missoula for college in 1980.
When did you start running and why?
I was an avid hiker as a young person. For years, I was living in a tent for 3-4 months of the year. Running became more appealing when I became a parent. Running is simply a more efficient way to exercise when one is short on time. However, I didn't become really serious about running until ten years ago when a friend encouraged me to train for a half-marathon.
You recently became a Trail Class Leader – thank you! What are you looking forward to most in this new role with Run Wild Missoula?
I was humbled to be invited to be a Trail Class Leader. I am looking forward to meeting new people and sharing trails and information with them.
Are you currently training for anything?
Just looking forward to the Missoula Half this year.
Do you have a pre-race meal, and/or ritual?
Cup of tea and a larabar.
How about a post-race indulgence?
Not really. Running is its own reward.
Finish this sentence: When I'm not running… I'm rafting, kayaking, canoeing, hiking or birding.
Photos courtesy Kathy Heffernan.