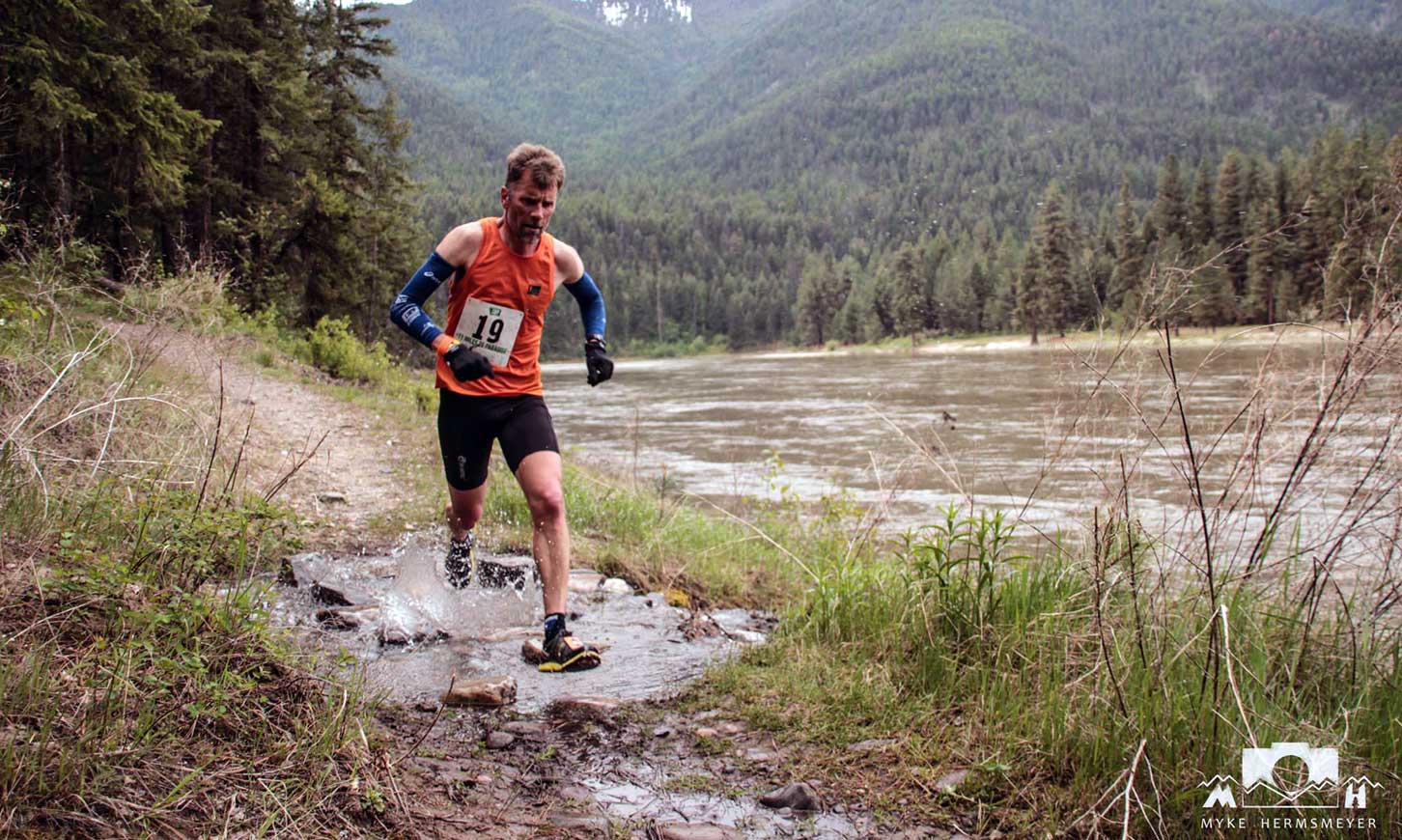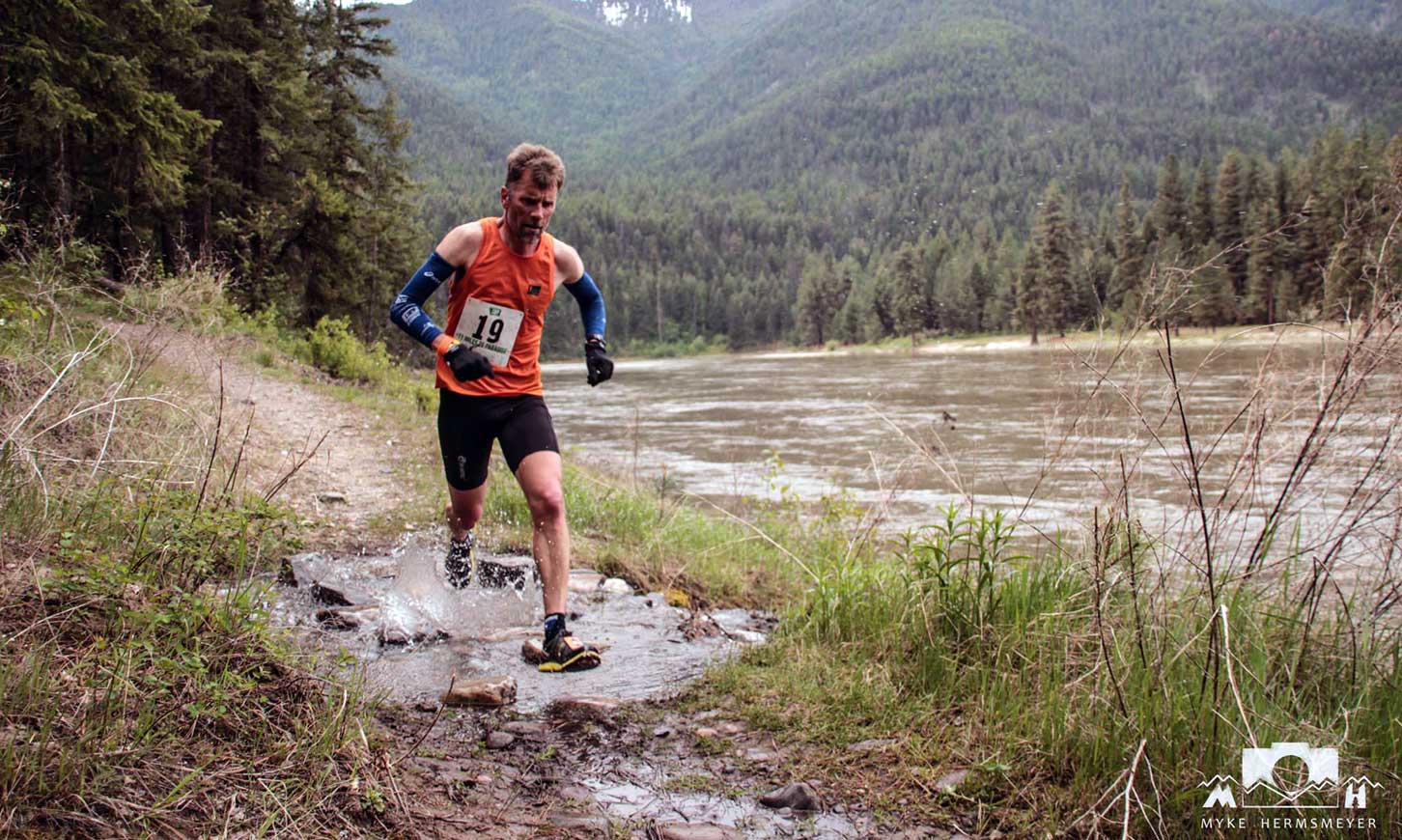 Where are you from? What brought you to Missoula?
I grew up in Butte, America. After college, I worked in Plains, Rancho Mirage, CA, and Billings. We spent a bit over 16 year in Billings while I worked for the City of Billings, follow by Billings Clinic. In 2007, my wife Erin (who is from Plains) put together a deal that would allow her to work remotely and to help keep an eye on her mom and dad (her dad had a couple of strokes and passed away in 2008). I took a job for a consulting firm (Sanderson Stewart) out of Billings and we moved to Plains that summer. In the summer of 2014, the position here at Run Wild Missoula came available and I was fortunate enough to land the job. We now split our time between Missoula and Plains, and love the small town/big town dichotomy.
When did you start running and why?
I was a decent baseball player growing up. But, at 15 I was only 5'3" and 105 pounds – definitely not big enough to go any further in that sport! At Butte Central, they had quite a history of distance running. I got going into the sport as an eighth grader and never really looked back.
You have quite the history when it comes to running! What is your favorite memory as a competitor?
I was lucky enough to win more than my share of races during my career. And, I have great memories of those races. But, more than anything, I value the amazing relationships that I've built through running.
What is your favorite memory as the head cross country coach at Plains High School?
It was winning 3rd Place at the 2013 State Cross Country meet. We had a girl who had been ill much of the fall and only competed in two meets ahead of state. She didn't decide to run until the morning of the run. Everyone got pumped up that she was there and they all ran the best race they had all year. It was completely unexpected and was such a testament to the 5 girls that we're on that team.
What is the best running advice you have received?
Know that the difference at the top is all found between the ears. I had okay talent. But, I was always as prepared as I could be mentally and when I showed up on the line I was ready to race.
You are coming up on your fifth year as RWM's Executive Director. What do you consider your biggest accomplishment to date for the club?
It would have to be the two consecutive years at the Number 1 Marathon In The US per The BibRave 100. It's all because of the amazing community that we have in Missoula who come out to run and walk, volunteer, cheer, and just be amazing ambassadors for the community. This sincere "buy in" by the community resonates with the runners and they respond accordingly. (By the way, both the Marathon and the Half Marathon were nominated as top 20 events for 2019. The final ranking will be announce at The Running Event in Austin, TX on December 4, 2019.)
Do you have any exciting plans for the club moving forward?
With the addition of Elizabeth Wasserman as the program coordinator, our team will grow to a total of 4 (myself, Ashley Cossairt as our operations coordinator, and Dara Rouse as our bookkeeper). We hope that is going to allow us to focus on some long overdue strategic plans for the club. Staying stagnant isn't healthy and we've got to look at how to grow and flourish.
Finish this sentence: When I'm not running…
If it's in the summer and fall, probably cutting firewood. If it's in the winter, probably moving snow at my house and my mother-in-law's.