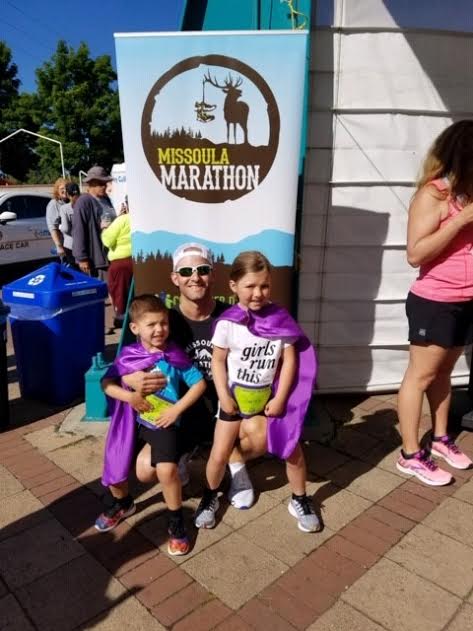 Where are you from? What brought you to Missoula?
Elmira, New York. I moved to Missoula in January 1996 due to my Father's Military relocation. I fell in love with the area and decided to stay.
What's next on your running calendar?
Turkey Day 8k
When did you start running and why?
About 7 years ago. My dad mentioned that he was training for the Missoula Half Marathon and I said, "the what?" I honestly had no idea about the running community that was here in Missoula. I went down to the Higgins Bridge to watch him finish and thought, "how cool is this." The following year I did the New Year's Day Resolution Run with him and kept running ever since.
You have already run 12 RWM races this year. That is impressive! What is your most memorable moment from one of our races?
Really it was the entire marathon weekend. I love participating in all of the races and volunteering as a beer run guide at the expo. I was able to spend the entire weekend with my girlfriend Jessica and that made it even more special.
What is your favorite running memory?
Watching my girlfriend Jessica finish her first ever half marathon at the 2019 Missoula Half Marathon. I finished my race and was able to wait at the finish line for her. I was glad to have been the person who could see that and be a part of that accomplishment.
Do you have a pre-race meal, and/or ritual?
Ummm, does hitting the porta potty count?
How about a post-race indulgence?
Large Coke with extra ice from McDonalds. YUM
If you could pick just one race to complete in 2020, which would it be and why?
The Missoula Marathon- I just love the entire weekend. We are all pretty spoiled to have such an awesome event here in Missoula.
What do you enjoy most about the running/walking community?
The support. It doesn't matter what your ability is, there is something for everyone and the people I have met along the way make our running community pretty special.
Finish this sentence: When I'm not running, I'm…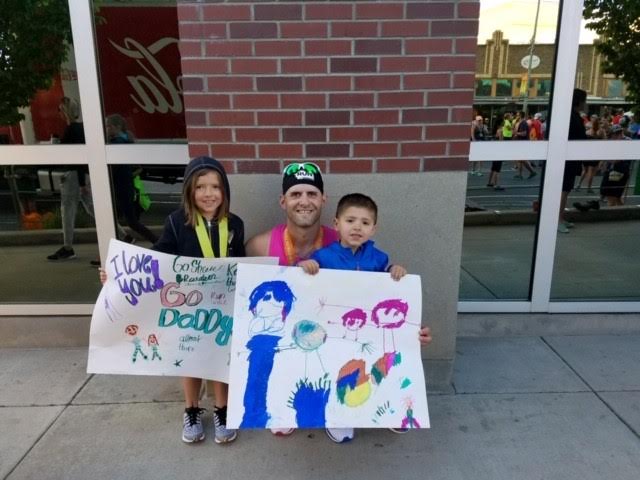 Coaching my kids' sports or spending time with family.