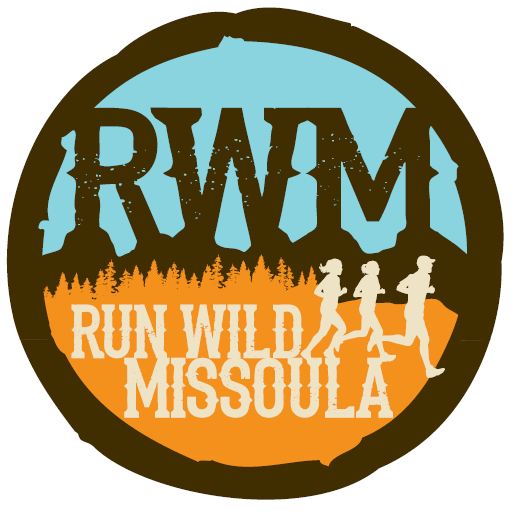 Erin Clark:
Running is a passion project for Erin. She is never near the front of the pack, but always happy when her feet are moving under her, even more so if the ground beneath is a trail, especially a trail new to her. Although Erin ran road half marathons frequently a few decades ago, she now prefers long trail runs in wild places with friends. She's a member of the Territory Run Team, proud to have been one of the first 10 women to complete a RATBOB, and a frequent volunteer at Run Wild Missoula and Runner's Edge events. Erin is the western field director for the Montana Wilderness Association and dedicates her professional time to building advocates for our state's incredible public lands. She moved to Missoula in 2011 and it was on a run with RWM's trail running class in the North Hills that she truly began to fall in love with this place and its incredible running community.
Justin Grigg:
Justin grew up in Portland, Oregon, and got his start in running in high school track and cross country. He first moved to Missoula for college at the University of Montana in 1992, traded running for hiking and backpacking, and moved away for work for a few years before returning in 1999. After a hiking injury required time on a treadmill as part of the recovery process, he remembered the enjoyment running brought and soon began participating in local 5Ks and 10Ks. He ran his first marathon, the Missoula Marathon, in 2009 and has since progressed to ultramarathons. Though he prefers trails over roads, he can often be found at the Run Wild Missoula Saturday morning run and occasionally at Tuesday Track. He serves as race director for the Turkey Day 8K & 3K Family Fun Run and is a regular volunteer at races around Missoula. After spending nearly 20 years as a journalist in the Northern Rockies, Justin now works in public relations.
Leah Handelman:
Leah's background was light on running prior to moving back to Montana from Boston. After acquiring a tenacious beagle, running over mountains and through forests was the only way to keep up with his one-track nose. Since then, Leah has found a love of running beyond chasing her hound, and expanded her trail running quiver to add everything from backcountry adventures to 100-mile races. She still enjoys training and racing on the roads and can't resist a big city marathon, yet none come close to her favorite Missoula Marathon. Originally from Whitefish, Leah attended Boston College before graduating from the University of Montana School of Law. When not training for her next ultra, she is a litigation attorney focusing on insurance coverage, medical malpractice, and construction law with the Garlington, Lohn, and Robinson law firm. As her mileage increases, so does her appreciation for all that goes into our trails' accessibility, the smooth operation of our races, and the joy running brings to her and the Missoula community.
Chad Taylor:
Chad started running in response to peer pressure. He was singled out by Tony Banovich as the only non-runner in the room during a Missoula Marathon race committee meeting in 2016 and decided that needed to change. He loves the social aspect of running and the inclusive and community focused mission of Run Wild Missoula. During the day, Chad works for Morrison-Maierle as a structural engineer designing the bones of buildings. He spends the rest of his time on the short end of negotiations with his two kids, squeezing in a lunchtime run or a lap up Mt. Sentinel, or playing bingo with friends at The Thomas Meagher Bar.