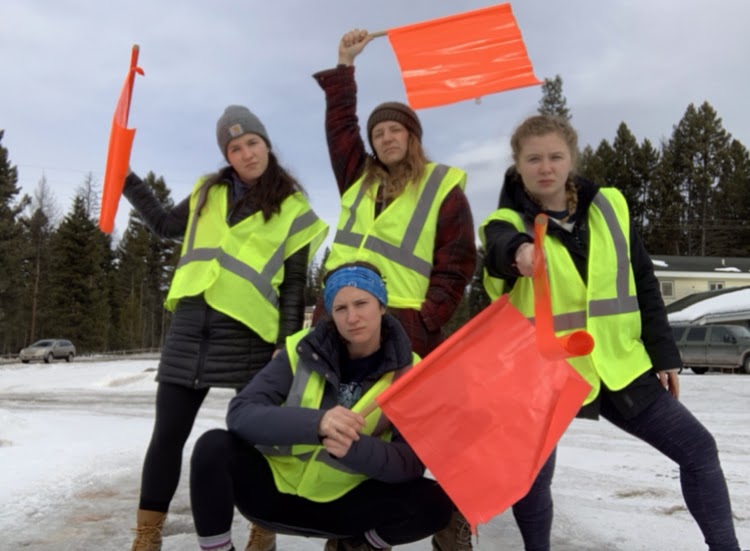 The Missoula Mamas is made up of Hannah, Emma, Eileen, Annie, & Alison; 5 roommates that have become runners in the last year. They represent a variety of past running experience (everything from half marathons to color runs to never having run before)! Along the way they have encouraged each other, tried new things and explored their new home in Missoula through their runs!
Where are you all from? And how did you end up living, working, and playing in Missoula?
We all grew up in the Midwest and moved to Missoula last August! We are currently in our last month of a year-long AmeriCorps term with the Jesuit Volunteer Corps Northwest. We all graduated college within the past two years and have been fortunate enough to start our lives post-grad working among many social services in the Missoula community.
Does your friend group have an official (or unofficial) name?
We call ourselves the Missoula Mamas! In our service program, we live out the values of community, simple living, spirituality, and social and ecological justice. There are a handful of volunteer communities around the northwest and we take great pride in spending our year in the beautiful mountain town and friendly community of Missoula!
You've all been running for about a year, how did you get into running?
Some of us have run some races in high school and college, while others ran their first races here in Missoula this past year! We all got into running for different individual reasons, but as a community we were excited about the idea of training and running the Missoula Marathon and Half Marathon as a group activity. Having accountability and encouragement among each other lended itself nicely to running together!
How do you support each other during training? Do you have any go-to rituals, pep talks, positive mantras, etc.?
We have enjoyed getting to listen to each other's running playlists, hyping one another post-run on Strava, and community stretches/foam-rolling sessions in our living room!
You were all training with the Missoula Marathon training class, did you end up running the virtual race(s)? If so, how did your training and the race go?
We have all deferred our Marathon registrations in hopes of reuniting next summer for the Missoula Marathon weekend!
Do you have any words of encouragement for someone just starting out?
For those of us new to running or who were restarting, we really enjoyed attending our first Run Wild Missoula classes. We were energized by seasoned runners and it was a great way to learn new routes around town! Reaching out and finding some running buddies will be a sure way to keep you going on those inevitably challenging days.
Do you have a favorite running memory?
We all think pretty fondly of our longer weekend runs, especially those at the start of COVID-19. It was obviously an uncertain time for many of us and running provided that consistency we no longer had in our daily lives. It was also so rewarding to continue surprising ourselves with our ability to increase mileage during training and running new personal distance records week after week!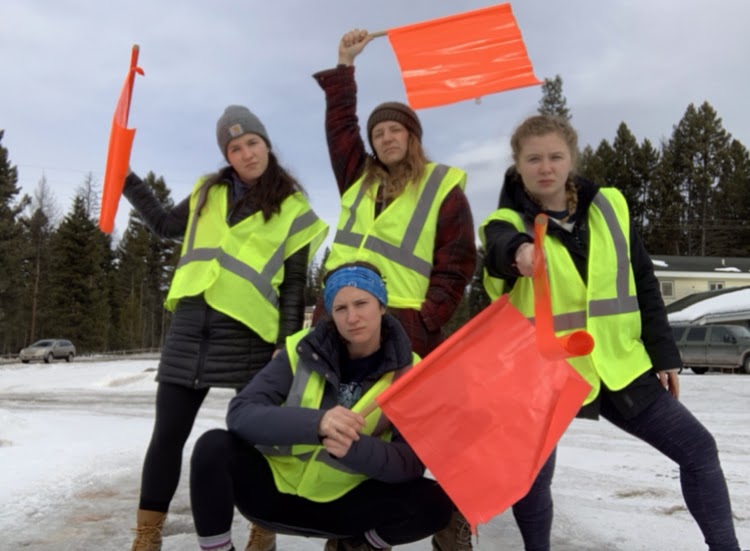 And although we were not running, another favorite house memory was volunteering at the Seeley Lake Half Marathon! It was our first time in the area and we were thrilled to be engaged in the exciting race day atmosphere. After securing route safety in the first mile, we went to grab brunch at a local establishment, then came back and cheered on runners on the icy last few miles with windows down, sunroof open, and music blaring! It was so fulfilling being able to give some bursts of energy to the runners and was a huge day of motivation for ourselves and our own racing dreams!
What is your favorite part about the Missoula running and walking community?
Everyone is so willing to share their passion, tips, and experiences from their own running and walking journeys. We've learned so much from fellow joggers, 5k finishers, and seasoned marathoners.