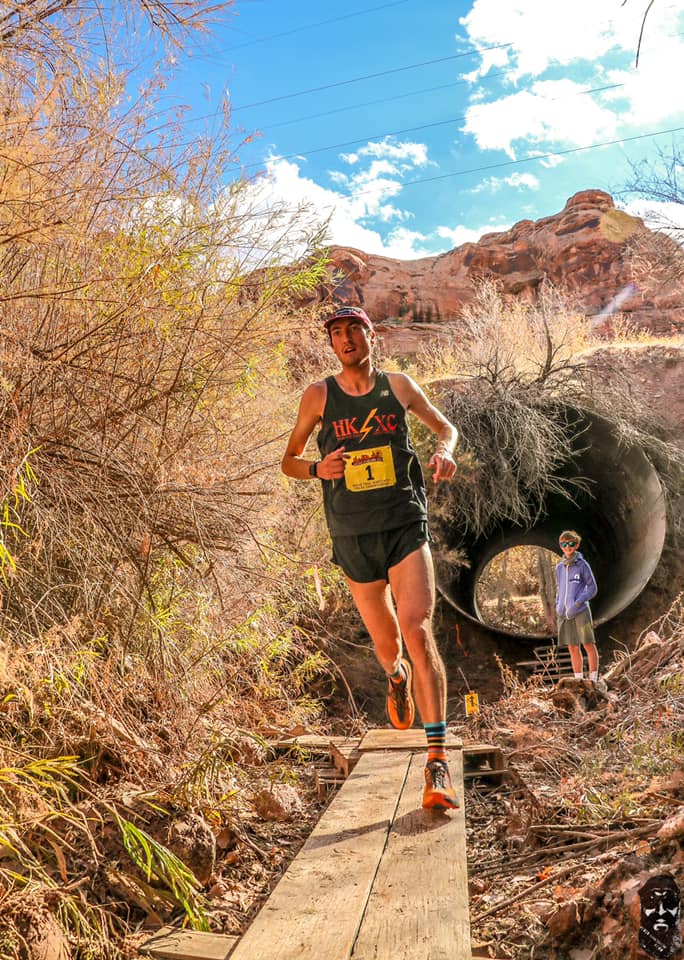 Where are you from? What brought you to Missoula?
Born and raised in Missoula.
How long have you been running? Why did you start?
I've been running for 12 years now. I ran a little in 4th grade after my mom signed me up for a local 5k, but I didn't really enjoy running until I started cross country in middle school.
You are one of Runner's Edge Events Staff members, what are you looking forward to the most in that position?
I'm looking forward to having more in-person races later this year–fingers crossed, of course. I started working for RE Ev
ents around this time last year, and shortly after beginning the new position our whole industry had to shift because of the pandemic. We're all hopeful that in-person races can return towards normalcy as the year progresses, and I think everyone is excited for that!
If someone is looking to get involved in the running and walking community in Missoula, what advice would you give them?
There are plenty of ways to get involved in our running and walking community! Sign up to be a member of Run Wild Missoula, enroll in a RWM class, sign up for a race, volunteer at a race… Missoula is special because we have a vibrant running community regardless of your speed, how far you want to go, or even what kind of running you'd like to do.
My advice to someone looking to get into running would be to strive for consistency above anything else. Progress in running takes a long time, but a daily commitment to some type of aerobic activity (run, walk, hike) is the best way to continue to see growth.
Are you training for any races or have any goals this Spring?
I signed my first running contract a few weeks ago with HOKA ONE ONE, and I'll be running in a unique event they're putting on in Arizona on January 23rd: Project Carbon X2. Essentially, HOKA is attempting to get one of their ultra-athletes to break the world record for the 100k, which for the men is 6 hours and 9 minutes (5:56/mile for 62 miles!). I'll be one of the pacers for that event with a goal of taking them through 50k at world record 100k pace. I'm really looking forward to being a part of this attempt!
There are a few other 50k trail races I'm interested in this spring, although with the current COVID situation I'm not certain which races are a go and which are postponed. The plan right now is to continue training after Project Carbon X2 and see what happens in the upcoming month.
Do you have a favorite race that you've run? What was it and why was it your favorite?
The Capital City 7 on 7 cross country meet for Montana high school runners has got to be one of my favorites. The format of this race breaks a normal cross country meet into 7 separate races, where each team's number 7 runner is in one race, their number 6 runner is another race, and so on all the way to the number 1 runner. I always thought this race was so much fun back in high school, and now that I'm an assistant coach at Hellgate, this has been my favorite meet each year.
What (or who) is motivating you to stay active during these trying times?
A big adjustment for me this year is much more time at home, whether it's working from home or staying at home more to reduce potential contacts. So I would say staying active is the driving force behind keeping me sane!
I also just read Can't Hurt Me, by David Goggins, which was certainly a book I'd recommend to anybody lacking motivation.
Where is your favorite local trail route to run around Missoula?
One of my favorite trail runs before the ice came has been a 10 mile loop I do from my house up and around Sentinel. I start up the MO-Z trail, run towards Pattee Canyon along the Pengelly Double Dip course, top out on Sentinel, then descend down the Boy Scout trail.
Finish this sentence: When I'm not running, I'm…
Hanging out with one of my pugs, Poppy or Dominic.